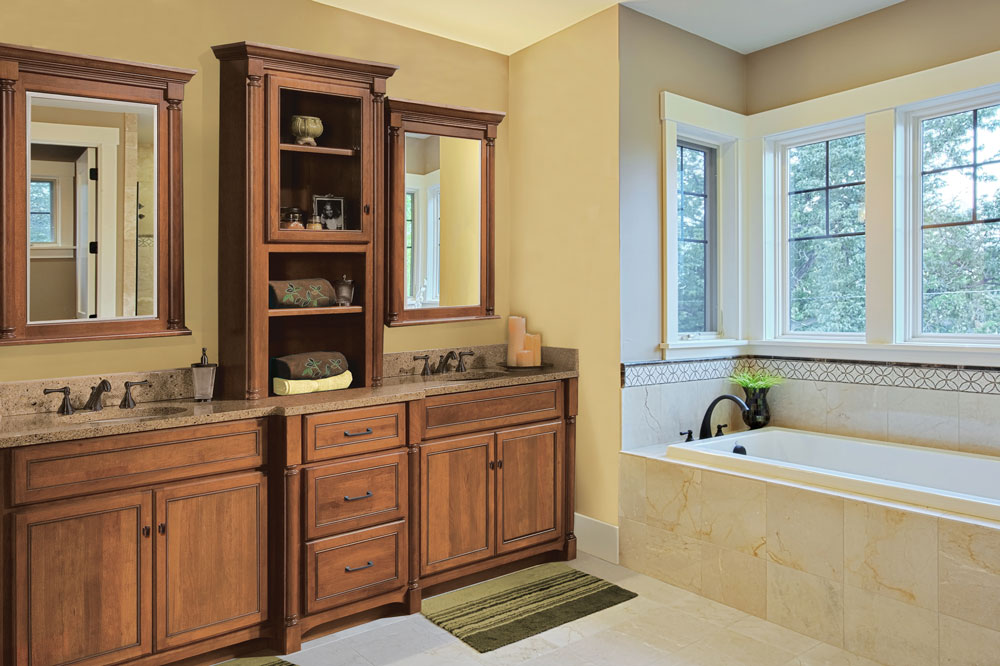 Nottingham Two Bowl Ensemble
101" Nottingham Two Bowl (5-piece) Vanity Ensemble with Counter Wall Cabinet. The Edgewood door-drawer style in Cherry wood with Medium and Mocha Glaze color. Burton Brown quartz top color (special order only.) Design Option: Oil rubbed Bronze Hardware.
BSPE21-N

MQ2525T

MQ3622N

BM30PF-N
30" Framed Mirror
TG2410LN
24" Left Counter Wall W/Glass 1 Door
AD2424-N
24" Base Cab 3 Drwr 33 1/2"
BL3621NN
36" Vanity 2 Door 1 Drawer Center